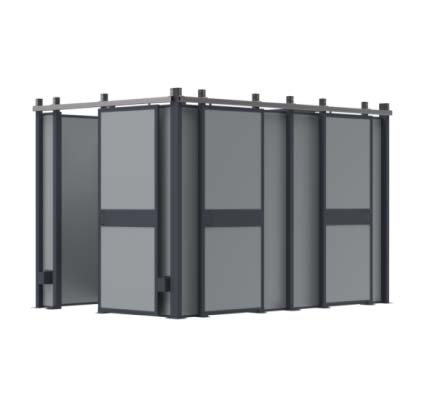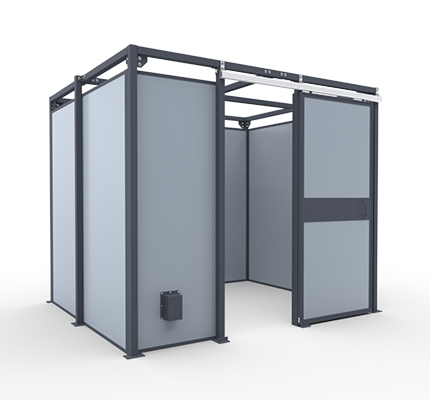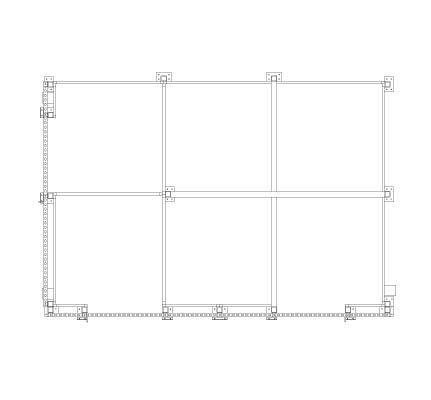 Modular X-Ray Shielding Rooms
Ultraray Radiation Protection designs, manufactures, and supplies Modular Shielding Rooms for industrial radiography, x-ray shielding, and non-destructive research & development. Each room comes standard with a lead thickness of 1/16th" (1.6mm), 1/8th" (3.2mm), or more. Standard panel sizes are 24", 36", or 48" wide and 84" or 96" in height. 
Our Modular Shielding Rooms are modern in design and can be customized to meet almost any size or configuration option. High quality materials ensure maximum shielding performance, durability, and resistance from corrosion. 
Rooms can be equipped with shielded sliding doors, lead glass windows, shielded cable access points, and can accommodate pipe penetrations, and HEPA filtration systems. 
Feature & Benefits

- Easy to install, disassemble, and relocate

- Self Supporting - no need to attach walls

- Easily interfaces with lighting and HEPA filtration systems

- Fast & clean installation - minimal downtime

- Manufactured grey ABS facing

- 12 guage heavy steel frame