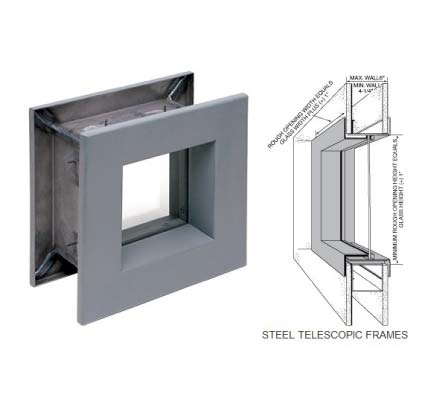 Lined Lead Window & Frames
Available as welded or telescopic, Ultraray Radiation Protection designs Lead Lined Windows & Frame for use in various medical modalities, such as X-Ray, PET or CT Scan.
Each lead window frame is designed to accommodate our protective lead glass or leaded acrylic to provide protection from alpha, beta, and gamma Ionizing radiation during medical imaging procedures. Designed for ease of installation, our lead lined windows are internally shielded with a minimum lead equivalency of 1/32" (0.8mm) to ensure proper protection.
We will provide the right lead radiation shielding expertise while ensuring you meet all safety and environmental regulations and standards.

Download Product Information