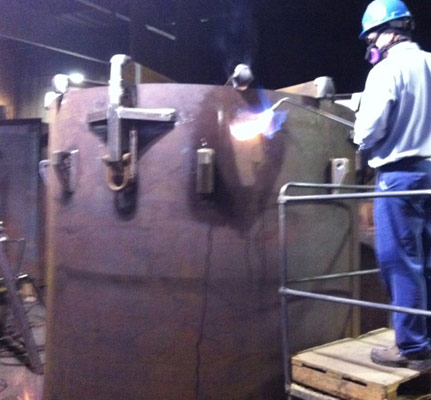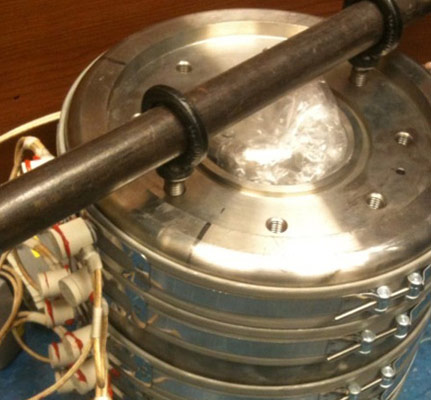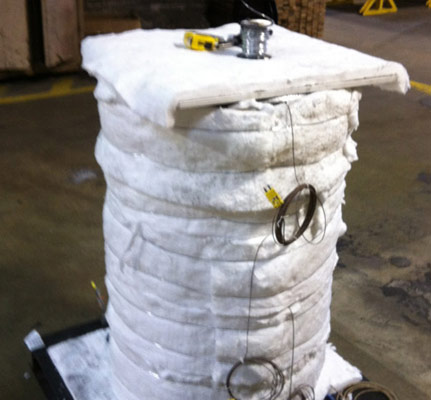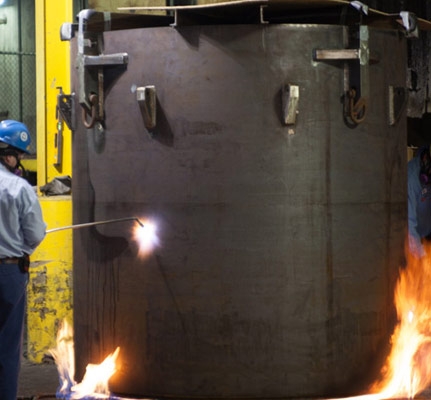 Ultraray pours ASTM B29 pure lead in customer-provided weldments using only industry-approved practices and procedures.
We specialize in nuclear lead castings of all sizes from small lead fills to large 100,000 lbs continuous lead pours using our hot pour tower and elevated kettle system.
All nuclear lead castings come with on-site gamma X-ray testing for quality assurance that's unrivalled.