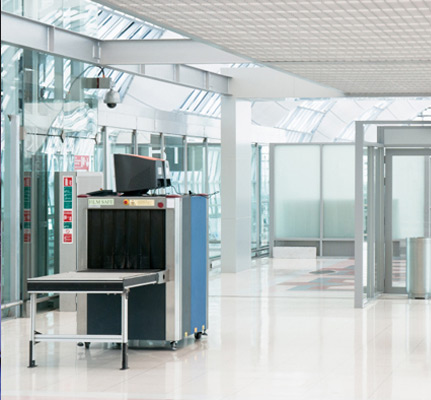 Radiation Shielding Curtains For Airport Screening
An ever-changing world has increased the number and complexity of security checkpoints at airports, seaports, and border crossings.
Ultraray shielding products provide protection from radiation exposure for security personnel and travellers caused by today's X-ray screening equipment.
We work seamlessly as a supplier, installer or critical vendor to equipment manufacturers. Our in-house expertise, manufacturing capacity and North American distribution network can meet even the most demanding production schedules.
View our complete range of Airport Security Radiation Shielding.
View All