University Of Saskatchewan Cyclotron Completed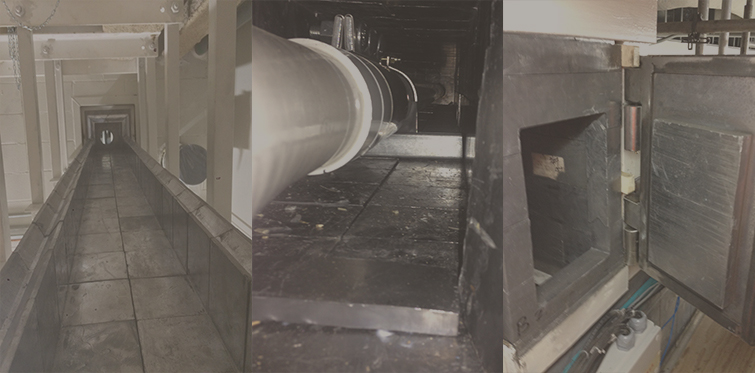 Ultraray Medical Products Inc. is proud to have helped construct the University of Saskatchewan cyclotron. Ultraray worked closely with PCL construction and Advanced Cyclotron Systems Inc to find the best shielding solution for the solid transfer line and Hotcell drain trench.
During the course of several months, Ultraray put forward numerous designs and re-draws for the lead lining of approximately 25 feet of the solid transfer line as it makes its way from the Cyclotron to the Hotcell for processing. The design was inclusive of the ceiling mounted structure that supports the lead, the cast bricks that surround the transfer line, the custom machined plates that encapsulate the 90 degree sweeps, and a fabricated 3" thick lead access door. Ultraray worked countless hours with PCL on dimensions and pathways to ensure there would be no issue at the time of install. The designed system was completely built and mocked up at Ultraray's Oakville facility and quality controlled prior to delivery.
Ultraray worked around the demanding schedule of the project as well as the multiple trades that needed to perform work and tests in between portions of our install. In order to facilitate a smooth install Ultraray made two separate trips to Saskatoon at one month intervals.
We are pleased to see the hard work and effort of all involved now coming to fruition as the facility prepares to open. We are honored to have played a small yet vital role in such a project. We look forward to the next opportunity to be involved in ground breaking nuclear medicine technology that will benefit Canada and aid in the ongoing battle against disease.
Testimonial: 
PCL Construction Management Inc. is pleased to provide a Letter of Reference to Ultraray Medical Products Inc. for its efforts on the Saskatchewan Centre for Innovations in Cyclotron Science project at the University of Saskatchewan in Saskatoon.
UltraRay's high standard of safety, design, workmanship and responsiveness on this project are a testament to the quality of its entire team. PCL appreciates UltraRay's commitment to the project and their role in its successful and safe completion.
The UltraRay team is truly professional and a pleasure to have worked with. Their ability to react positively to the challenging demands of the project is greatly appreciated.
PCL Construction and the entire Saskatchewan Centre for Innovations in Cyclotron Science project team looks forward to our next opportunity to work with UltraRay Medical Products Inc.
Regards, Shawn
We worked with Advanced Cyclotron Systems, inc. to make this project possible.