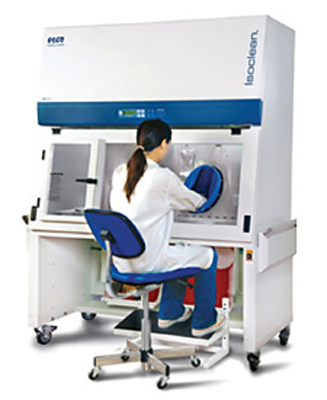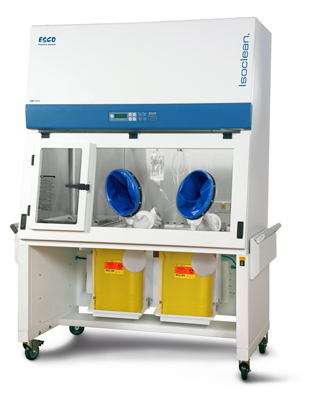 Shielded Nuclear Pharmacy Isolators
Ultraray Radiation Protection, Inc. offers nuclear pharmacy isolators that are lined with lead for working with radiopharmaceuticals. We use the industry-standard Esco Technologies, Inc. (www.us.escoglobal.com) Class II nuclear pharmacy isolators and line them with lead per your specifications. Lead shielding thicknesses of 0.125, 0.25, 0.50 and 0.75" are available. Cabinets are available in 4' and 6' widths with stands.
As with all of our products, we will be happy to design and manufacture a custom lead-lined biological safety cabinet or pharmacy isolator to meet your exact specifications.


Positive pressure, compounding isolator


USP <797> compliance


99.9999 % efficient ULPA air filtration


Height easily adjustable for sitting or standing (optional)


Isocide® antimicrobial powder coating


Lead shielding thicknesses of 0.125, 0.25, 0.50 and 0.75 inch


12 x 16 x 1 inch lead-glass window


Custom designs available