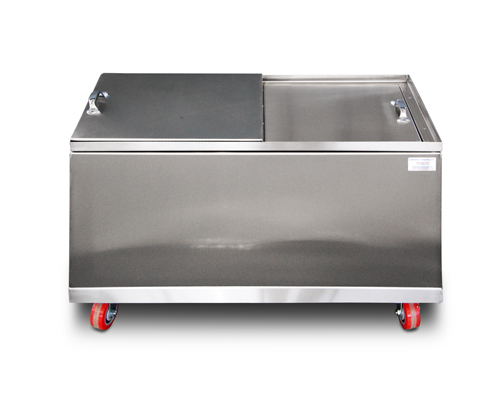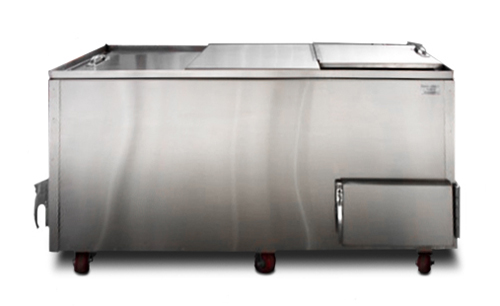 Shielded Generator Containment Cabinets
Ultraray Radiation Protection, Inc. offers Shielded Generator Containment Cabinets to safely shield generators in a nuclear pharmacy.
The cabinet has two sliding doors on top. The cabinet is constructed of 0.125" steel and the generator containment area is lined with 0.5" lead on all sides and the top and bottom. Underneath the containment area there is a storage shelf that is available with or without doors. The interior of the cabinet is painted and the exterior is covered with stainless steel. The cabinet is available with or without four heavy duty casters.
As with all of our products, we will be happy to design and manufacture a custom shielded generator containment cabinet to meet your exact specifications.


Any thickness of lead shielding


Easy-slide top doors


Heavy-duty casters


Generator lifting hoist available


Custom designs available